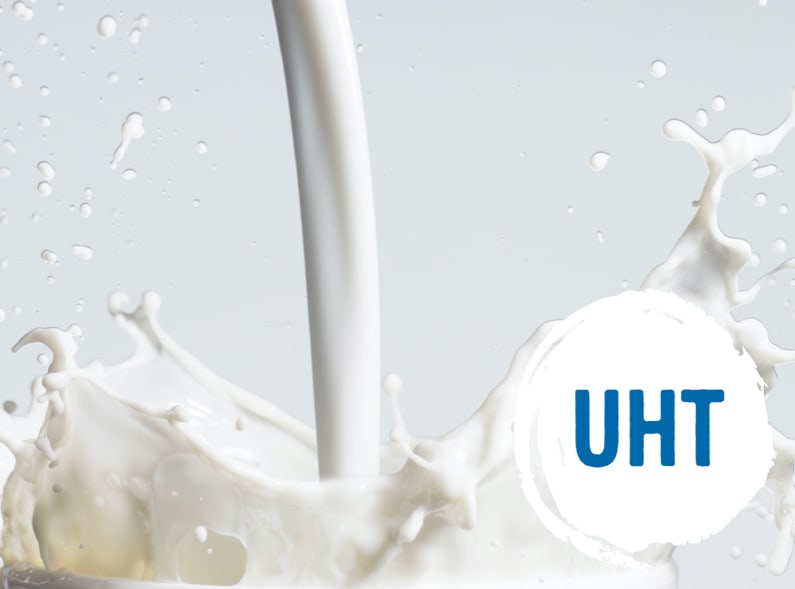 La Pasterización y las UHT son malas
Al contrario, son los métodos más utilizados para higienizar y conservar la leche.
La pasteurización es un tratamiento que consiste en la aplicación de calor suave a la leche y que permite mantener sus características nutritivas y organolépticas. Este sistema no consigue eliminar todos los microorganismos, por lo que la leche debe mantenerse siempre refrigerada y consumirse en un periodo corto de tiempo.
El tratamiento a temperaturas ultra-altas (Ultra High Temperature, UHT) consigue una mayor destrucción de microorganismos, consiguiendo que sea totalmente seguro, apto para la distribución a temperatura ambiente y con una vida útil de varias semanas.
En función del tratamiento utilizado podremos encontrar diferencias organolépticas, pero, en el caso de Únicla, la calidad microbiológica e higiénica de la leche permite reducir las temperaturas de los tratamientos para garantizar la calidad y seguridad alimentaria manteniendo el sabor y valor nutricional.
What is the dairy consumption recommended by nutritional...
This error message is only visible to WordPress admins
Error: There is no connected account for the user 2033359148 Feed will not update.