Environmentally friendly dairy farms
We are the first milk certified by AENOR Carbon Footprint, a seal that guarantees that the production cycle has reduced carbon into the atmosphere by 20%, compared with the production of conventional milks.
We have the first and only 100% renewable milk carton, 86% plant-based and with a sugarcane cap. This carton is certified as Carbon Neutral, which guarantees the offsetting of the carbon emissions generated in their manufacturing process. In addition, we package our Únicla milk in FSC cartons, from sustainably managed forests.
Only happy, well-fed cows can produce the tastiest milk in the world.
Únicla dairy farms are the first in Galicia to be certified by AENOR Conform in Animal Welfare, based on the European benchmark Welfare Quality®, whose goal is to strike a balance between social concerns and market demands to develop reliable systems for monitoring farms, providing information on products and improving animal welfare.
Únicla milk comes from cows that live in peaceful, healthy environments where they are guaranteed the best possible diet and shelter, as well as quality sanitary controls.


All varieties of Únicla Milk are certified with the Galega 100% and Galicia Calidade quality seals.
This does not only mean that they are made entirely with Galician milk, but also that the milk comes from farms included in the Register of Dairy Farms of Differentiated Quality, proving they meet exceptional quality requirements and exceed the requirements of the European Union.
These seals distinguish Galician dairy products of superior quality and guarantee the traceability of milk from farms to the table.
All our dairy farms are located less than 50 km from the plant, so Únicla milk maintains maximum freshness, as less time is required for transportation to our factory and bottling for distribution.
What's healthy for our cows is healthy for you.
Our process includes feeding our cows a natural diet, supplemented with flax seeds, thus giving them the benefits of spring and autumn pastures all year round. Thanks to this, our cows produce, in a completely natural way, very high-quality milk with a lower saturated-fat content that, in turn, contains omega-3, CLA and 12% more polyunsaturated fatty acids. Furthermore, it is a natural source of calcium, vitamin D and antioxidants such as selenium.
But not only that, its superior taste has also been recognised internationally by the International Taste Award.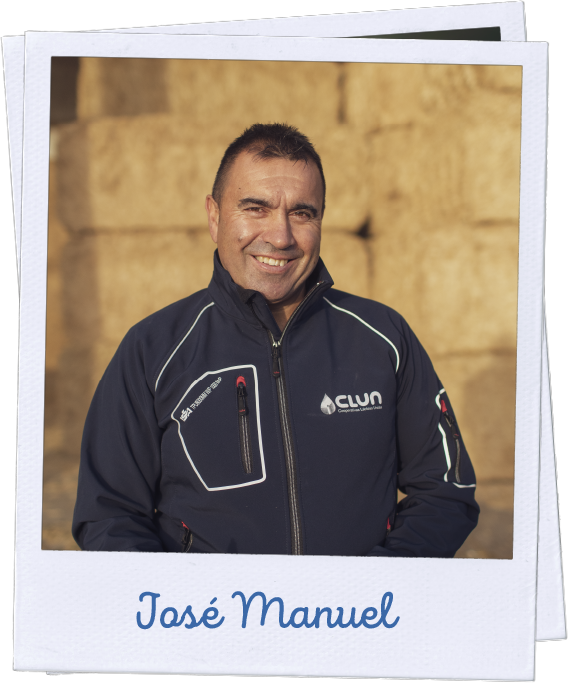 We bottle only 100% Galician milk.
It all starts at our dairy farms, which are part of the CLUN dairy farm cooperative and located less than 50 km from the factory, using a completely natural and responsible process.
Únicla is synonymous with innovation and respect for the environment. It is the outcome of a research project, which has been awarded the European Award for Cooperative Innovation, aiming to naturally improve the nutritional profile of milk and obtain the best-tasting milk possible.
Committed to people, nature, innovation and the future.
Our more than 3,500 livestock husbandry partners are a key part of our cooperative, but so is promoting sustainable development at economic, social and environmental levels, promoting innovation with a vocation for continuous improvement, and following an ethical management model that also meets quality and customer-satisfaction expectations.
In short, a model of comprehensive innovation that promotes improvements in the functioning of all areas of the cooperative, always with the goal of continuing to modernise the agri-food sector and supporting the sustainable development of the rural environment.